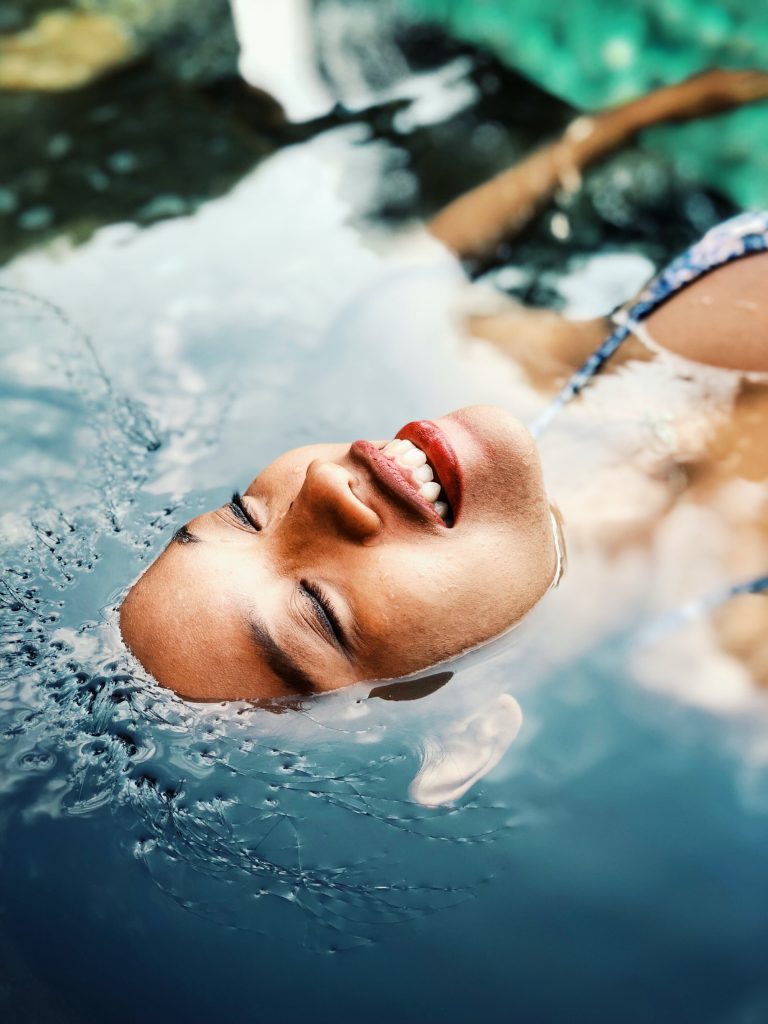 What better way to reset body and mind after an exciting day in the mountains or ski slopes than with a visit to one of the famous Andorra spas? Whether you visit the country during the winter season or during the warm summer months, here's the list of the best and most exclusive spas in Andorra.
CALDEA SPA 
Caldea spa is a unique spa that blends wellness, health, and entertainment to provide thermal spa leisure. The main draw for Caldea is its thermal spring waters, which provide relaxation through waterfalls, jacuzzis, hydromassage jets, and many other amenities. The Caldea spa consists of four spas: the Thermal Spring Leisure spa, Inúu spa, Origins spa, and Likids spa. You'll be spoiled for choice!
THE HERMITAGE SPORT WELLNESS MOUNTAIN SPA
It is a unique Andorran spa-hotel located amidst the Valira River's high peaks and deep lakes. Offering 5000 square meters of relaxation away from the bustle of villages and tourist attractions, it's situated at the foot of the Grandvalira ski slopes and surrounded by Pyrenean freshwater, mountains, and forests.
At 1,850 meters above sea level, the Hermitage spa provides a health paradise with natural environment-inspired treatments to enhance beauty and health. The spa offers a variety of treatments designed to rejuvenate body and mind with the most stunning surroundings.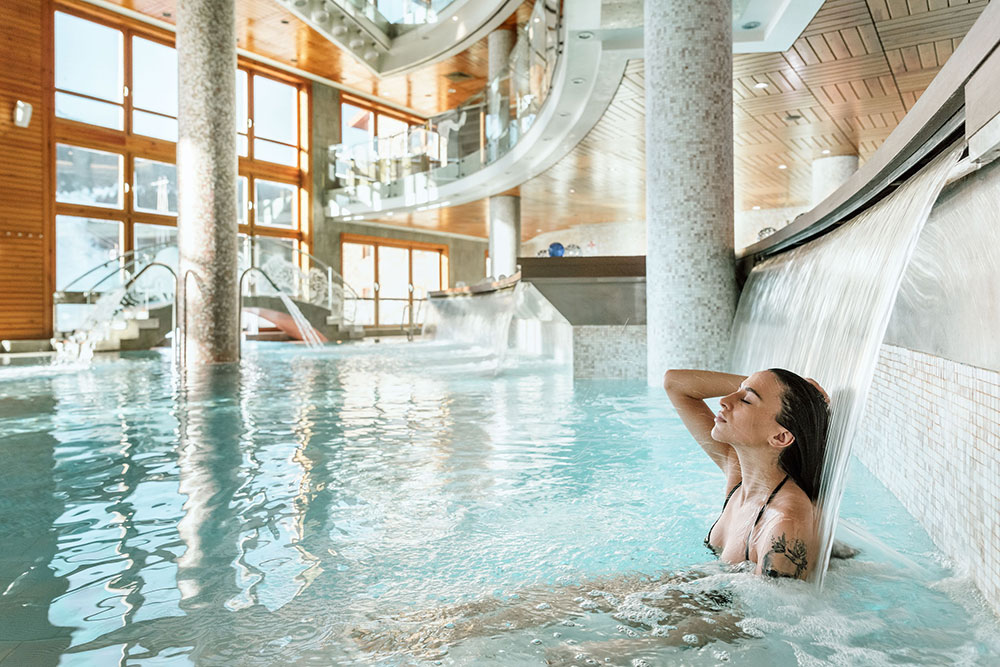 THE ROC BLANC THERMAL SPA
Hotel Roc Blanc Andorra has been a pioneer in hydrotherapy for over four decades, offering internationally acclaimed services and therapies due to its water's natural minerals and medicinal qualities. The Spa's unique physical-chemical composition and location further enhance its value, with its thermal waters containing sodium sulfate and sulfur, recommended for bone, arthrosis, respiratory problems, and anti-stress therapies, with temperatures reaching up to 70⁰ C.
Get ready to feel like new!
PARK PIOLETS HOTEL SPA
Indulge in relaxation and unwind in style at our Park Spa Mountain Wellness Club in Soldeu, offering iconic views of the Grandvalira ski slopes. The spa uses probiotic and natural products that are free from harmful chemicals like parabens, colourants, and preservatives, all while respecting the environment.
Boasting over 1,000 m2 of space, the spa features a large water area, treatment cabins, a gym, and multi-purpose rooms. The water area houses a heated indoor pool with massage jets, a bath of contrasts, a sauna, a Turkish bath, a sensation shower, and other areas that inspire relaxation. The water is treated with natural magnesium salts, which are gentle on the skin and hair, while also being beneficial for muscles and tendons, as well as eco-friendly.
Who said wellness and sustainability can't go together?
USEFUL LINKS: