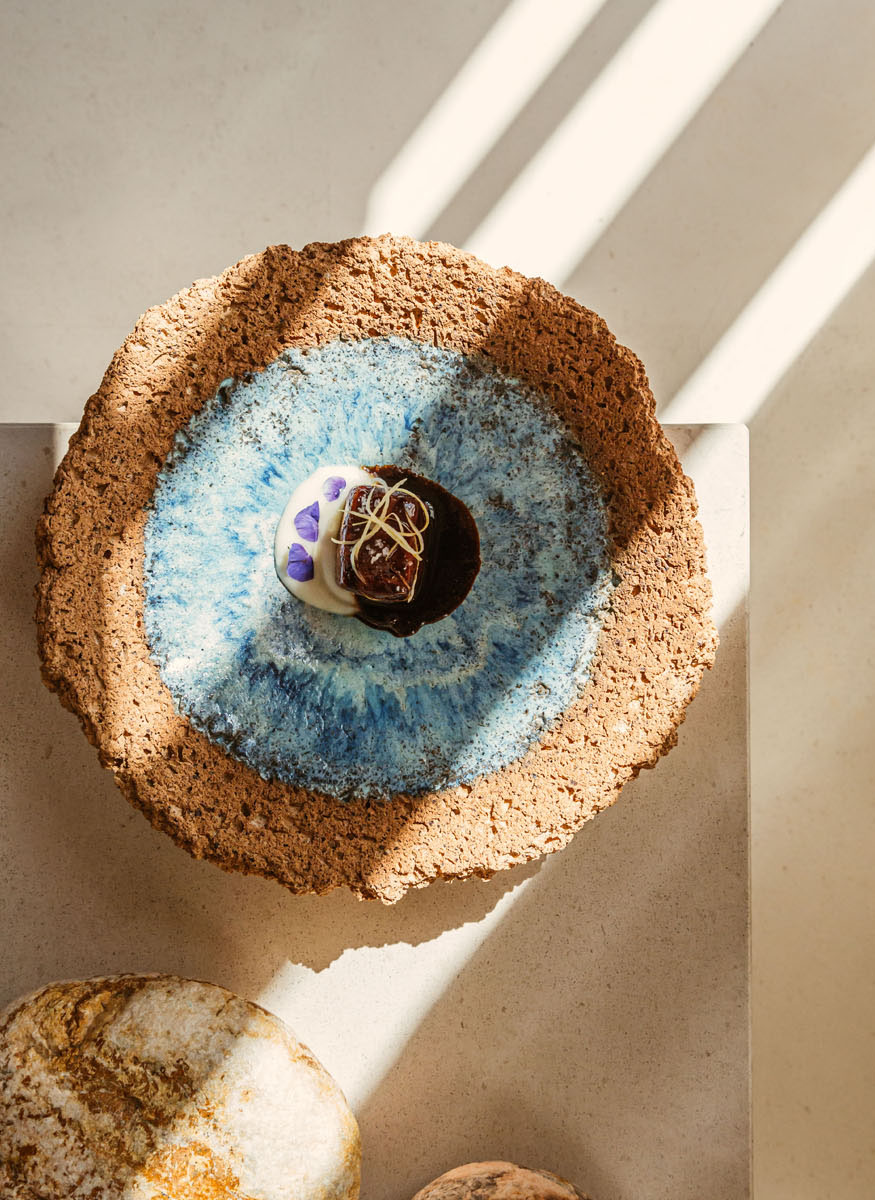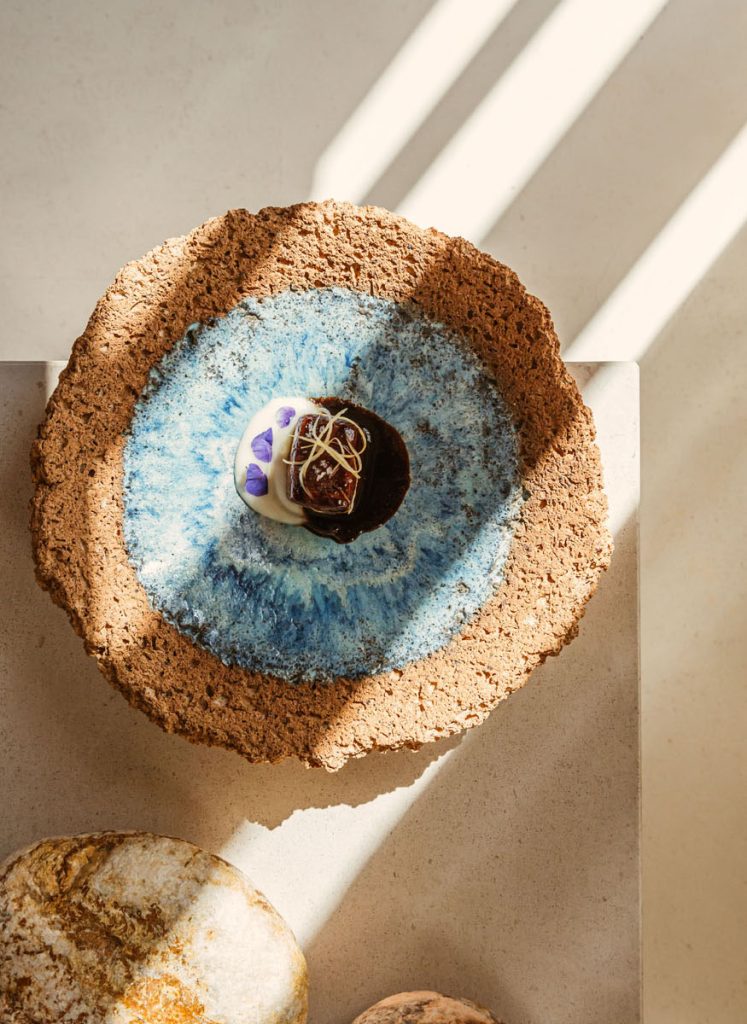 Ibiza offers much more than beautiful beaches and endless summer night parties. The island's gastronomy scene boasts a rich blend of Mediterranean, Spanish, and Arabic flavours, combined with a touch of its own traditional cuisine, a reflection of its history, culture, and natural bounty.
The island's culinary offerings are as diverse as they are delicious, making it an ideal destination for those who seek to indulge their taste buds in a unique and unforgettable experience. For foodies looking to indulge in world-class dining, we bring you the Michelin starred restaurants of the island:
LA GAIA
Located within the five-star Ibiza Gran Hotel, and led by Michelin-starred chef Óscar Molina, La Gaia is known for its creative and innovative dishes that combine Japanese and Mediterranean flavours, using the freshest and highest quality ingredients. The restaurant's menu is based on the Japanese tradition of kaiseki, which is a multi-course dining experience that is carefully crafted to incorporate different textures, flavours, and presentation. La Gaia's kaiseki-inspired menu includes dishes such as Wagyu beef tataki, Mediterranean sashimi, Iberian pork gyoza, and sushi rolls with locally sourced seafood. The restaurant also has an extensive sake list and an impressive wine cellar.
Dishes here are full of contrasts and environmental awareness and are centred on two tasting menus: Tanit, made out of 10 courses, and whose name pays homage to the most venerated goddess in Ibizan mythology; and Posidonia, made out of 14 courses, which takes guests on a culinary journey that focuses on seasonality and locally sourced ingredients.
ETXEKO IBIZA
If you're looking for a culinary experience that will take you on an unforgettable journey, look no further than Etxeko Ibiza. Located in the lavish BLESS Hotel Ibiza, this gourmet restaurant is a destination in itself where happiness and deliciousness are the main ingredients.
The mastermind behind the mouthwatering dishes is Chef Martín Berasategui, the only chef in Spain to hold 12 Michelin stars. He brings his passion, joy, and enthusiasm to the haute cuisine served at Etxeko Ibiza, fusing traditional Basque dishes inspired by his roots in San Sebastián and his childhood memories with a creative twist and local produce from the island.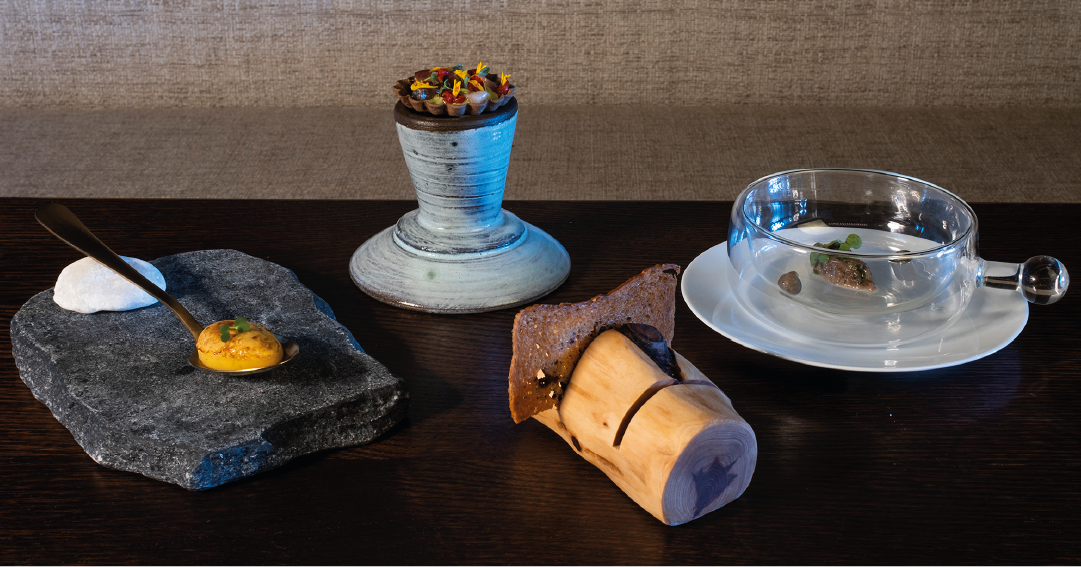 ES TRAGÓN
Es Tragón is the perfect spot for a relaxed dinner. At this tranquil villa surrounded by pines, Chef Álvaro Sanz and his team are taking a new approach to Mediterranean cuisine, with a focus on collaboration and sustainability. Their tasting menu takes you on a journey through the history of Mediterranean civilizations, and features a range of delicious dishes inspired by local traditions.
From sourdough bread to the organic ingredients grown nearby, every aspect of the menu is carefully crafted with sustainability in mind. And with input from historians, biologists, and producers, you can be sure that every dish is the product of a thoughtful, collaborative process.
This is the place to be if you're looking for a special yet serene dining experience.
USEFUL LINKS: